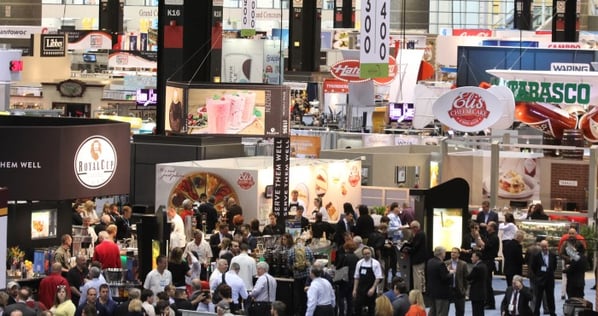 With only a few days to explore the 2,000+ vendors vying for your attention at this year's NRA Show 2015, how will you decide which restaurant technologies get your time? Research and planning will allow you to get the most out of your experience. With that in mind, here are what we consider the best booths the convention has to offer (listed alphabetically).
***
1. BrightSign (Booth 6067)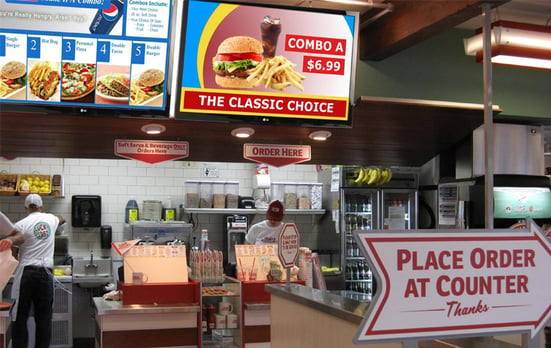 No longer limited to major chains, digital signage has become a vital tool for restaurants everywhere. With compact and reliable hardware,
BrightSign
enables venues of all sizes to access the benefits of digital signage. Restaurant signage leader,
Red Dot
, and the licensed social music company,
Rockbot
, utilize BrightSign's hardware to flawlessly stream signage and media content. BrightSign will be displaying impressive menu board walls and demonstrating Rockbot at their booth. Get ready to be inspired by the potential of digital media and how it can be a vital tool used to engage your customers and integrate with your other restaurant technologies.
***
2. FirstData (Booth 5870)
You might know
FirstData
by the name of their all-in-one POS product,
Clover
, whose sleek design and simple interface are giving other POS systems a run for their money (quite literally). Clover not only handles traditional POS responsibilities such as client transactions and analysis, but it also offers an entire App Marketplace with functionality not found in other systems, including licensed music for your business, social media access and inventory management. It's no surprise Clover is revolutionizing hospitality in small businesses and will be a big hit at NRA Show 2015.
***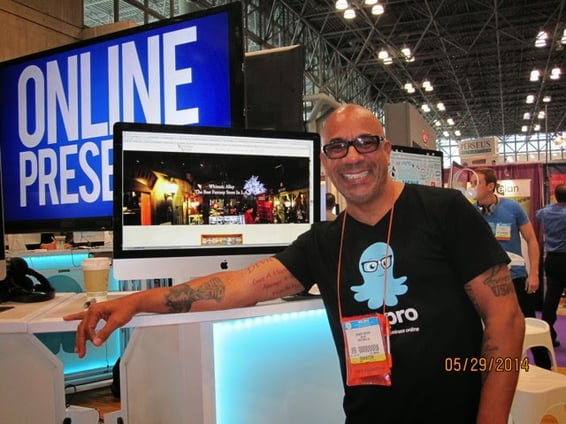 The physical and mental demands of running a restaurant leave little time to handle web and social media presence. That's where
MOpro
comes in. MOpro handles web design and development, SEO optimization, social sites, online ordering... basically, everything digital. One of the most helpful restaurant technologies at a low monthly fee.
***
The term 'hangry' was probably coined by someone who works in the restaurant industry after dealing with a grumpy customer waiting for a table. Using mobile technology,
NoWait
sends a text message to waiting diners letting them know when their table is ready. Not only does this reduce customer anxiety and frustration, but it also frees up staff to take care of current patrons, which in turn expedites turnover and increases profit. NoWait was gaining speed last year, but will see a lot more traction at NRA Show 2015.
***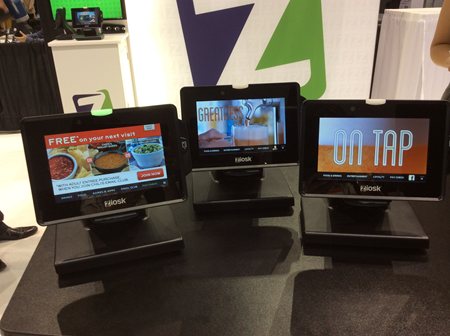 With screens driving more and more of our world, smart phones, laptops and especially tablets are becoming not only an essential part of everyday decisions and transactions, but one of the most comon restaurant technologies in casual dining..
Ziosk
has harnessed the benefits of these technologies, from streamlining the purchasing process to empowering the customer, and brought them to the restaurant business. Not only does a Ziosk tablet enable customers to order directly from the table, but it also offers customers seamless access to social media and loyalty programs.
Needless to say, this is just a small sample of the many offerings at NRA Show 2015. By using this list as a starting point, we're confident that you will find the experience educational, fun and well worth your time!