Music is so important in all restaurants and bars, but because it's not directly correlated with driving revenue, it is often overlooked. But, in today's culture, music is everywhere we go. It's on the streets, in the subway and in nearly every restaurant and retail store. No matter what music is to your restaurant brand, there is one thing that remains constant. Music is part of a larger, technological eco-system and needs to fit into the environment that it's going into, operationally and functionally. This interconnected mindset is necessary because your restaurant's music system will be touching your a/v systems, wifi networks and sometimes digital signage. This smarter, more centralized, more reliable and more automated standard will make your music solution 10x more powerful in your business. Restaurant Music Systems need to have the following 4 key things to be successful in a multi-location brand:
Smart Centralization, Flexible for your Business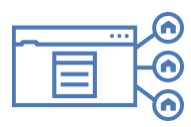 First, everything should be centralized. If you manage 20 stores in varying geographic regions it is crucial you have only one login and one dashboard to manage every location. Different regions often require varying degrees of changes to your playlists so being able to set up these changes for multiple stores in one region will make things very easy. Accessibility for staff, managers and franchisees should be simple to assign and have varying degrees of management enabled. Setting the right permissions for each group will eliminate the need for more work on the administrative end.
A large part of having a flexible product means that it can fit with your business initiatives with access to an Open API that will make integrations easy and more efficient. As more and more enterprises are choosing to build out "2.0" concepts that rely heavily on technology to engage guests, it's more important than ever to make sure the solutions you are purchasing are cross functional. Even if you're not thinking about TVs, mobile engagement, or other elements now, flexibility is always your friend.
Built for Efficiency
Efficiencies within your music solution can be implemented in a number of simple ways, which are often overlooked. A multi-location solution should be able to deliver efficiencies on both a per location basis and an overall administrative basis.
Want to learn more about the type of efficiencies you should be looking for? Click here.
Overall, your music solution shouldn't require a lot of human thought or effort, outside of the setup, to maintain. Implementing things at scale should not be a headache. It should be a seamless, quick and repeatable process to install and manage for every location.
Worry and Hands Free
Large enterprises typically deal with a few common issues at the store level. Employees are unplugging their existing music solutions to play their own (often off-brand) music, music cuts out due to internet outages and repetition in their playlists is driving staff and customers crazy. You can prevent all of these by making sure the four features below are included in your solution.
Exceptional Customer Support

Protection Against Internet Outages

Tamper proof Hardware

Cloud Based Software for Automatic Updates
Learn more about reliability and hands-free here
A Customizable Solution
Your solution should include a library large enough to build a custom brand soundtrack, a wide range of controls and have fully licensed music with curation options. With so many locations across multiple markets, playlists will likely be different in different areas. Having a library big enough to create different playlists for different needs is crucial to your success in different markets.
Have other questions about a restaurant music system for your multi-location brand? Check out this comprehensive purchase guide created by the music experts at Rockbot: