Time and time again we hear the hard truth -- over 80% of today's branded mobile apps ultimately fail. This is especially true of branded restaurant apps. It's so difficult to achieve the active usage, organic growth in downloads or high ratings numbers you want, even from your most loyal customers. In this weekly series, we'll go over the current state of mobile apps for restaurants, how to prove your concept, steps to creating the right plan and how to use third-parties to increase customer engagement.
An Opportunity to Turn Things Around
A study by Statista shows the share of consumers with mobile apps for restaurants in the United States as of April 2014. During the survey, only 15.7 percent of respondents said they had mobile apps for one or two specific restaurants.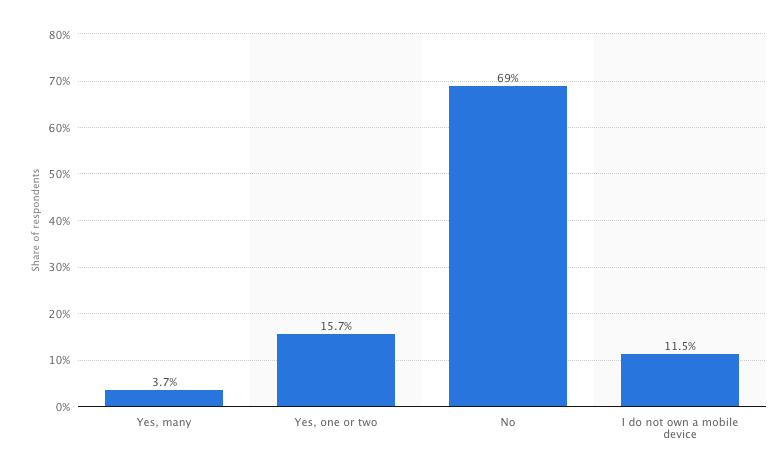 Instead of looking at this number as a disheartening statistic, we see it as a huge opportunity to change the market and flip these numbers around. Thinking about ways to make your app a part of the experience during the entire customer journey will help increase the stickyness of your app.
A few reasons why you should invest in a mobile app
While the above chart isn't the biggest motivator to spend a chunk of your budget building a mobile app for your restaurant, the following statistics should give you a better reason:
69% of consumers order food online using a mobile device (IAB & Viggle study "Mealtime Goes Mobile")
62% of consumers are less likely to choose a restaurant if they can't read the menu on a mobile device (SinglePlatform and Chadwick Martin Bailey Study)
75% of time spent on mobile for restaurants is in apps (xAd/Telmetrics Mobile Path to Purchase Study 2012)
The takeaways here are simple. All of these things can and should be accomplished in your app. If a consumer is ordering food on a mobile device, why not give them a reason to order through your app by offering a rewards program. If consumers are much less likely to choose a restaurant if they can't see the menu, make sure that's an integral part of your app and that it's easy to find. Lastly, if 75% of time spent on mobile for restaurants is in apps already, there's no reason part of that time can't be in your app! We'll talk about ways you can do this in the coming weeks.
Restaurants who cracked the mobile app code
Dominoes: This popular pizza chain's app has reigned king since they implemented it. Dominoes paid very close attention to the UI making small details like ordering toppings for one half of a pizza extremely easy. They also cater to the age old question, "is it ready yet," by informing you of the status of your order during each step of the process. They have a whopping 4.7 stars in the Google Play store.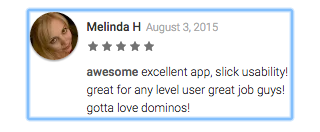 Five Guys Burgers & Fries: Sticking with simplicity, the developers over at Five Guys nailed the ordering process, making it extremely easy to add toppings. Small features like adding the order button on the same screen you choose your local restaurant location from, makes this process even more simple. You can also place an order to be picked up in the future which is a value add when you're extremely busy! This app has 4.3 stars in the Google Play store.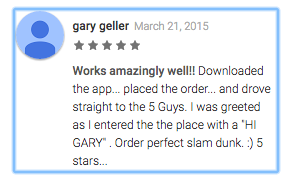 Chile's: Chile's is a great example of a restaurant app that goes beyond online ordering. Their app features the ability to add your name to the waitlist with one click and even see how long the wait is before arriving. You can also use their app to preserve your order history and earn MyChili's rewards points for free menu rewards. They do a great job of enticing downloads by gifting enough points to earn your first free menu item. Their Google Play rating is a 3.9 due to some technical issues that they have sinced corrected.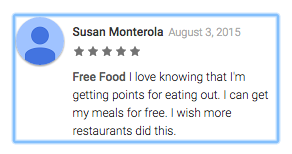 ---
The current state of mobile for the restaurant industry certainly has a lot of room for improvement, but by taking the right steps and keeping your customer in mind, it's possible to launch an app that does very well! In our latest white paper, we walk you through the process one large restaurant chain took to develop and launch a successful mobile app. Sign up for our blog to receive early access to this report!