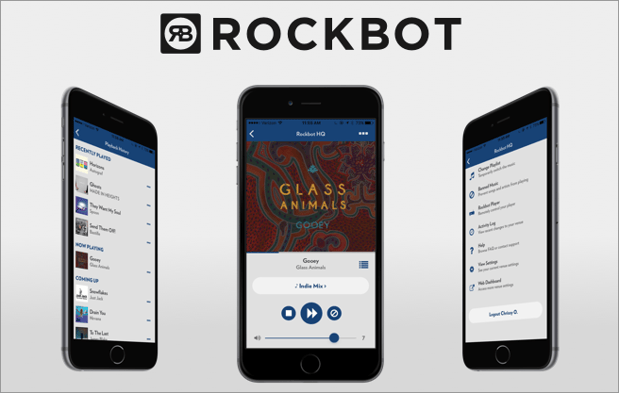 This week, Rockbot introduced a brand new Remote Control application to replace the Rockbot Manager app. Rockbot Remote is the fastest, easiest way to control your music, on the go, from any location. For our Rockbot Music and Rockbot Engage customers, this will bring in-store music to their fingertips giving them the ability to perform the most common actions with ease.
Rockbot remote is great for managers and owners of any business, who are on the floor and able to observe the environment of their location. Occasionally a song skip, a playlist swap or a volume change to match the ebbs and flows of the day are necessary. With Rockbot Remote, you can do that in a few taps, right from your device. Let's take a look below:
New Remote Control Design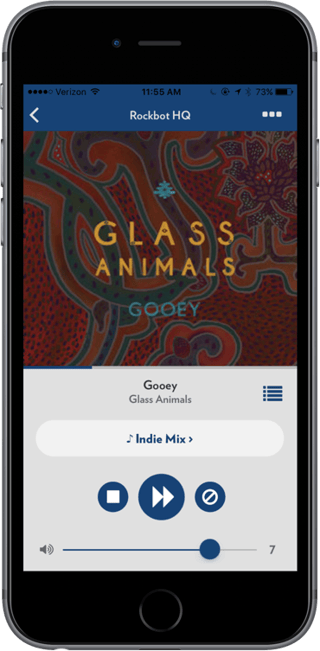 Rockbot Remote puts the most common controls at your fingertips making it quicker and easier to skip songs, pause your player or adjust your volume.
Change Playlists on the Go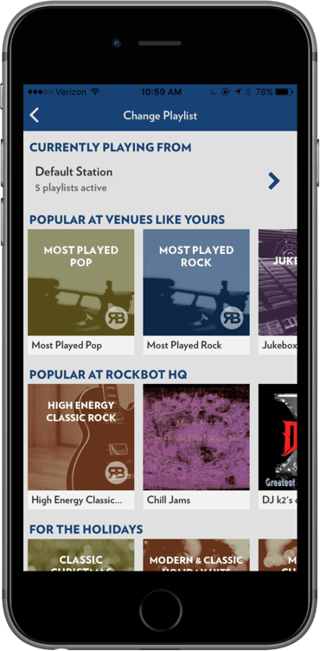 Add or Switch playlists to match the vibe at your business. Easily browse by artist, genre or keyword to find the right music fast.
---
Rockbot Remote has replaced the former Rockbot Manager app. Ready to see more? Check out the new version in the app store and let us know if you have any feedback!
Don't have Rockbot yet? Fill out the free trial below!