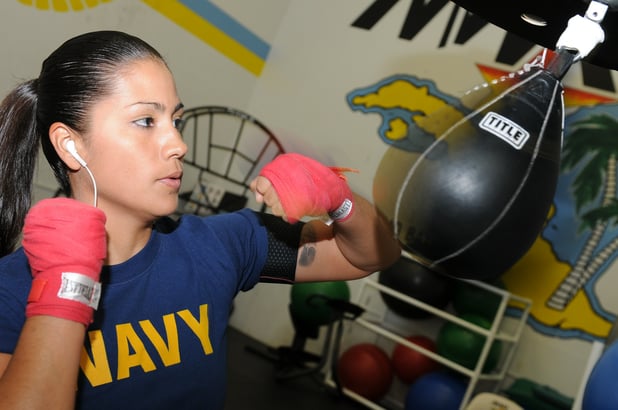 If I showed up for a spin class and the music wasn't working, I would walk to the front desk, ask for my money back, and go home. Regardless of how you use your facility, you will always need one thing: music. The importance of music in a gym environment is unparallelled in comparison to other industries and investing in it could bring you a long way with your members. According to an article from IHRSA, there were a reported 34,460 health clubs in the U.S. at the start of 2015. It's clear there is a lot of choice out there for consumers and one of the best ways to hold onto your members is to create a community they love being a part of.
The Proof is Scientific
It's clear that we think investing in a music solution for your gym could have a big impact, but don't take our word for it. Costas Karageorghis, Sport Psychologist, did an extensive study about the effects of music on exercise performance. He found that music effected exercise in 2 major ways: delaying fatigue and increasing working capacity. The ability of music to, "divert the mind from sensations of fatigue," during low to moderate level exercise is a powerful tool in both the training and competition environment. This information is useful but it's also known that athletes don't necessarily perform better when listening to music of a consistent, high-paced BPM. The BPMs must match the level of reps possible with different types of excercise. For example, when cycling, people tend to do better with a BPM of 125 - 140 while runners tend to do better with a BPM of 123 - 131. A good example of this knowledge being used in practice is Spotify Running, their new feature which matches the tempo of the music with your pace. It is another example of how important listening to music while exercising has become. Just to hammer it home, Pandora did a recent study that found that, "75% of millenials that work out, think that music selection can make or break a fitness class."
Sure, music is powerful in individual training, but it can also bring people together to create a community worth coming back for!
4 Ways Music Can Help You Build a Community
The Sharing Economy: There is a reason why music blogs and streaming sites do so well. People love discovering new music and sharing it with their friends. Take this concept and bring it to your gym environment. Create a forum on your website where your users can exchange workout songs with each other. Did you know the phrase "best work out music" gets over 22,000 searches monthly? We can't tell you exactly who is searching, but we can all assume many of your members are part of this group.
Instructor/trainer Playlists: Trainers and instructors have a big job trying to gain new customers and keep their existing ones engaged. Another way they can build rapport with members is through promoting their own workout playlists uniqe to their taste. It gives them a way to stand out individually and can be an easy way to make an instant connection with clients.
Featured Member Playlists: We already mentioned that finding and sharing music is very popular so give your consumers even more of a reason to do so. Show your members that you care about their preferences by recognizing them and asking them to share their favorite workout music. Not many people would say no to the opportunity to be featured in a community of like-minded people. Member playlists can be shared via email, your social networks and even over your sound system if you have that capability.
Instant Social Media Content: Again with the sharing! Workout music is great material for your social content. Share member or instructor playlists, feature a workout song of the week or introduce your latest group fitness playlists to build hype before class. If you include workout music in the content you share we promise your feeds will never get boring.
---
We aren't naive to think that all of your members come into your gym, sans personal head phones, expecting to love the neutral music playing softly in the background. But, wouldn't it be nice to put some thought into the music you're providing for your members so they can stop using iphones which are difficult to carry and workout with? Music is proven to improve their workout, so why not take a little more time, invest in a music solution that works for you and your members and see how they react to it? You might find that it sparks a discussion among members, staff and ownership alike!
Looking for a music solution that solves your needs? Rockbot provides licensed music for gyms that engages customers by allowing them to choose the music they hear throughout your gym. We give you, the owner, the flexibility to choose the catalog of songs they are allowed to choose from and provide you with the tools you need to create your own unique brand sound. Interested in learning more? Click below for a music consultation!