Great People + Cold Drinks + A Fun Music App + Tasty Tacos In Austin
Austin's famous Sixth Street is known for many things, but being close to the ocean is not one of them. That is where Wahoo's Fish Tacos in Austin comes to the rescue. With it's beach bungalow charm and fresh fare, Wahoo's is a great place to kick back, relax, and enjoy a fish taco, drinks and some sweet jams!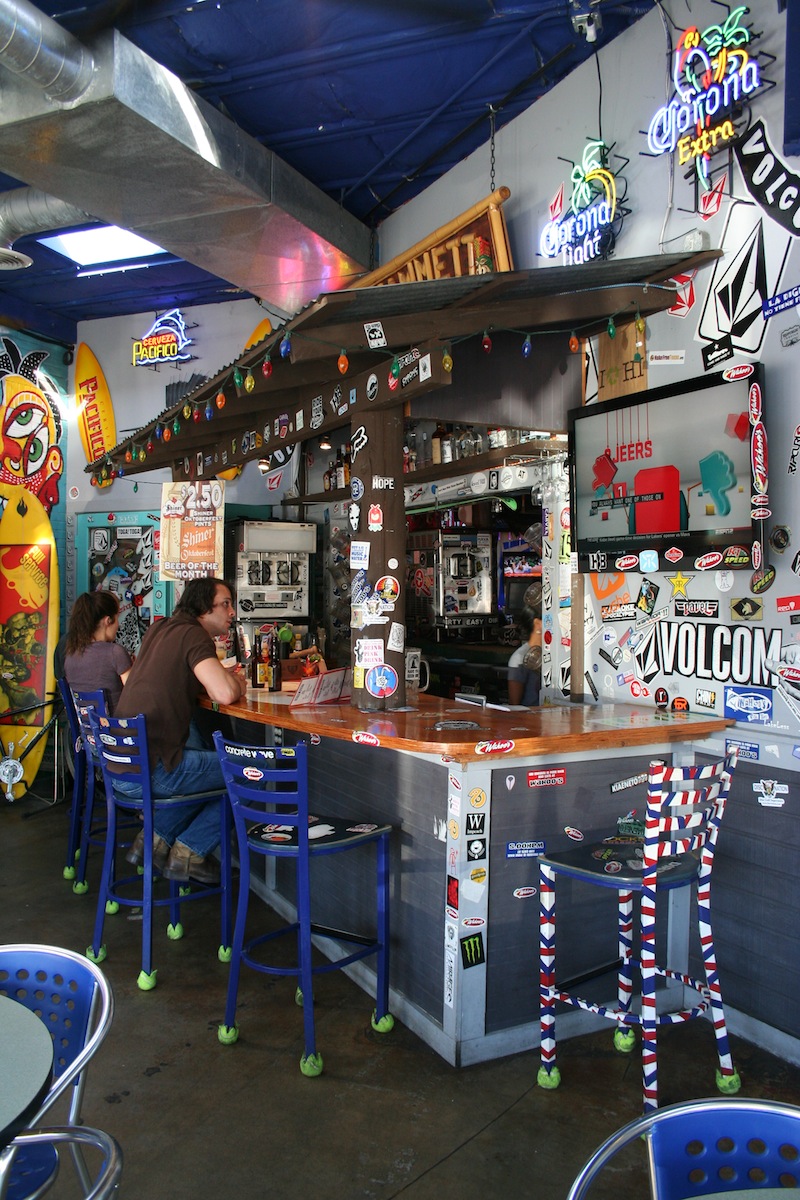 Don't let the skateboard-themed lamp shades and bicycles hanging from the walls fool you- this isn't a spot just for the kiddies. As you know, in general, tacos in Austin draw a crowd. Though skaters from the nearby skate park love stopping by, Manager Jeff tells me that with their prime Sixth Street and South Congress locations, they get a great crowd of lawyers and other working professionals too.
"People like Wahoo's because it has a little something for everyone: a stage for live music, friendly-family atmosphere and just plain ol' tasty food. And with a great mix of clientele brings a great mix of songs on the Roqbot TV. "When people find out we have Roqbot, they get excited," Jeff told us. Roqbot is particularly popular during Wahoo's generous happy hour, where their ridiculously cheap margaritas will get you queuing up Jimmy Buffet in no time.
The Perfect Marriage = Rockbot + Tacos In Austin
For your friends who don't eat fish, Wahoo's offers many vegetarian and even vegan options, such as tofu, banzai veggies and brown rice. The restaurant chain also offers a kid's meal menu. Today you will find over 50 locations of Wahoo's all throughout California and Colorado, including restaurants in Texas, Hawaii, Nebraska, and New York.
What do you order at Wahoo's? And who else has great tacos in Austin?