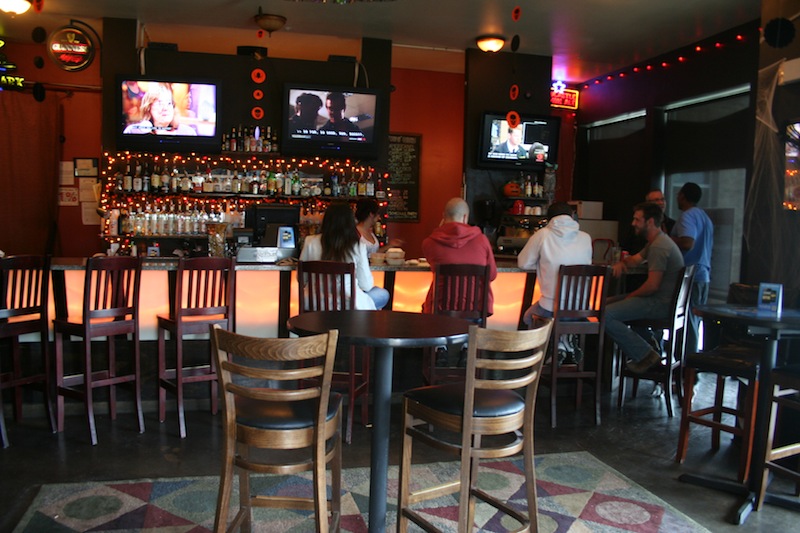 Your new Stompin Grounds in Austin!
Nestled in the funky old-school neighborhood known as South Austin lies coffee shop/bar/all-around cool hangout spot, Stompin Grounds. Located next door to St. Edward's College, Stompin Grounds in Austin not only caters to college students with a relaxing place for them to study, get caffeinated or hone their singing chops at Open Mic Night, but to locals too, with a vibrant bar scene, pub grub fare and live music for all to enjoy. What also makes Stompin Grounds in Austin so unique, some might say, is the social jukebox app Roqbot.
"We had a jukebox in here for only 3 weeks before our customers boycotted it," bartendress Chasta told us. "People love Roqbot, it's really important to our clientele."
And with that statement, every patron in the bar whipped out their smartphone to tell us their stories about using the social jukebox app. Regulars Jordana and Nick told us how they like to put songs in the queue after they leave as a sort of personal memento for those who remained at the bar. Many customers, who live in the complex above Stompin Grounds in Austin, add songs to the playlist so their song will be playing through the bar music service when they arrive.
Chasta even pointed out that Roqbot's bar music service has been great for business, "When music is not consistent in a bar, people don't want to stick around, but with Roqbot, they can hang around for hours and talk about what music they're playing and listening to. It's super fun!"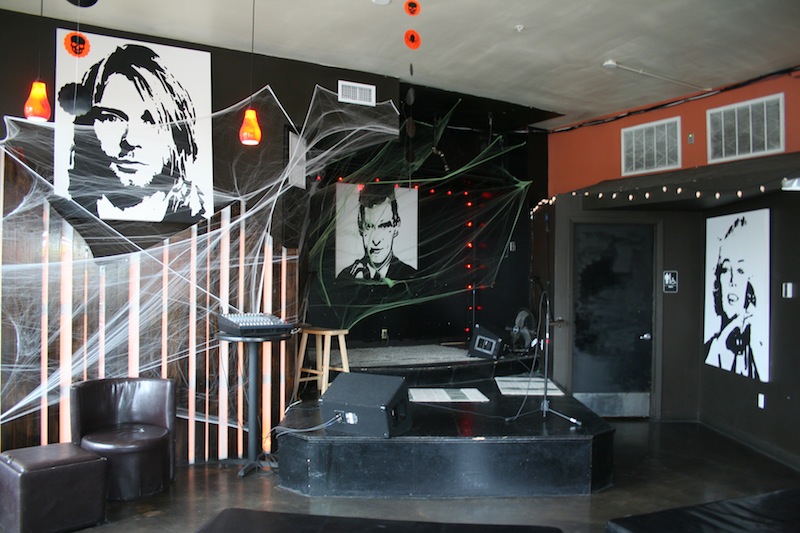 Have you been to the one and only Stompin Grounds in Austin? If not, what are your "stompin grounds" in Austin? Tell us about your experience in the comments below!