What happens when you mix the Rockbot digital jukebox app, 5,627 passengers/hour, JetBlue airlines, JFK airport's Terminal 5—and a layover? One heck of a good time—not to mention an unprecedented—and truly engaging—travel experience. Now, JetBlue customers can use Rockbot at the airline's high-tech T5 (Terminal 5) to select the songs they want to hear while at the airport. Thing is—passengers aren't just choosing their own background music; they're also playing it for everyone else, literally DJ'ing the terminal for an audience large enough to make Tiësto sweat.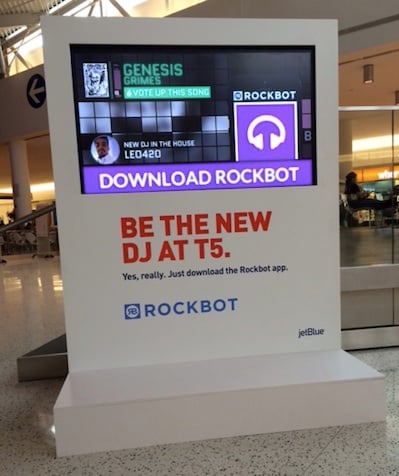 While a hit for passengers, the JetBlue-Rockbot partnership is also an industry first. "We are always looking for ways to enhance our customer's travel experience," says Chan Tran, Brand Analyst at JetBlue Airways. "This partnership combines entertainment and cutting-edge technology resulting in a truly interactive experience."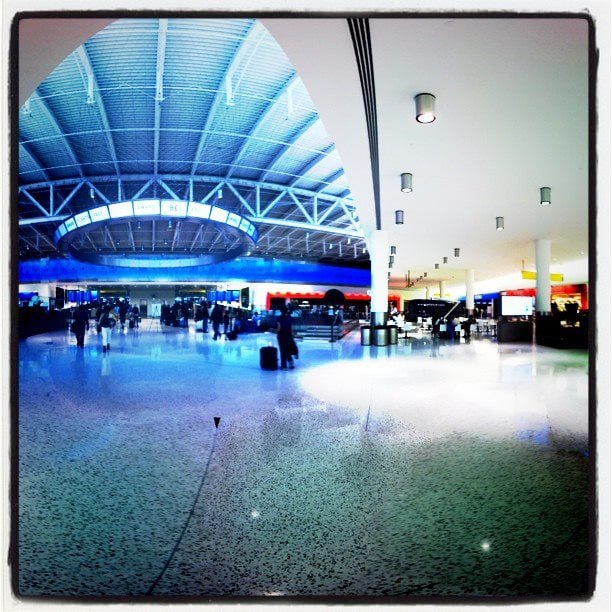 By partnering with JetBlue, Rockbot brings its social music experience to millions of new listeners and expands upon the company's success engaging customers at U.S. restaurants, bars, gyms, and other businesses. Due to its engaging user experience, Rockbot has attracted a variety of customers and partners, from major events to casinos to college campuses—and now a leading consumer airline.
"JetBlue has always been committed to enhancing the customer experience, and that is the Rockbot mission at any venue that plays music," says Garrett Dodge, Co-Founder and CEO of Rockbot. "We're excited to give millions of JetBlue travelers a one-of-a-kind, entertainment experience."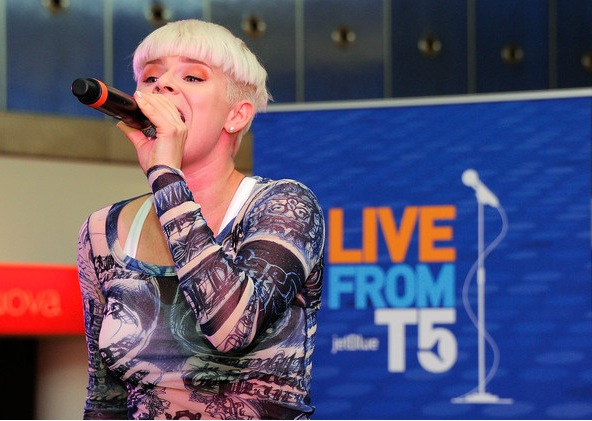 JetBlue has long made music a priority—and especially at T5, which is considered one of the best terminals in the world due to its state-of-the art amenities and propensity toward customer enjoyment. The terminal has played host to live concerts by the likes of CeeLo Green, The Wanted and Taylor Swift, among others, not to mention a host of DJ's and music-related parties. Now, by allowing travelers to DJ at the airport, Rockbot and JetBlue are literally making history both in the entertainment and travel industries, alike.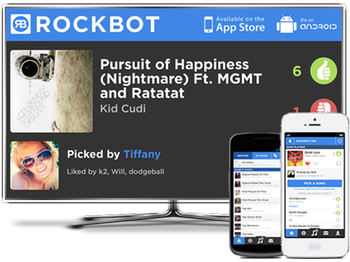 JetBlue will utilize both digital screens and physical customer handouts to promote the Rockbot experience. The Rockbot TV display at T5 is a standard component of the Rockbot product, showing the music currently playing, upcoming songs, real-time song requests and votes, user photos, in-venue promotions, and more. Of course, the app is also socially engaging, so users can share their DJ experience—location and song choices included—on social media sites like Facebook and Twitter, enhancing the fun and unique user (ahem—travel) experience.