What makes your restaurant wine list stand out? To give you some insight on how to choose your restaurant wine list, we'll take a look at how it's done in one of the greatest restaurant cities in the world - San Francisco. Since SF is known to be a city full of foodies, restaurants must be serving up the best to impress their clientele of self-proclaimed critics. So as I stepped into Mezés, meaning appetizers or small plates in Greek, I expected to taste authentic cuisine from the acclaimed Marina hotspot - and have a few drinks.
The expectation, which was exceeded by the food, atmosphere and service, only tasted sweeter with a hand-picked restaurant wine list. Nikos Maheras, owner and chef, opened Mezés 14 years ago and carefully curating the the wine offering on an ongoing basis. The place which was the only Greek restaurant in San Francisco when he opened, was meant to give Maheras' Greek friends a taste from home.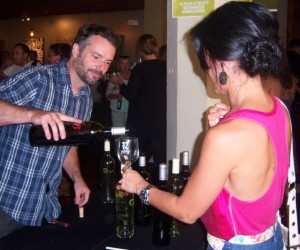 The restaurant wine list included choices from fruitful local Napa Valley whites to bold floral Greek reds, Mezés creates a genuine ambiance with the aroma of its food and wine. The restaurant showcases unique boutique wines that can be found no where else in the city, giving wine drinkers distinctive flavors from around the world.
Your restaurant wine list + your customers' music preferences
While pairing of food and wine creates the allure, the music Maheras plays helps develop the evident relaxed feeling of the restaurant. Depending on the time of day, customers can hear traditional Greek music or down-tempo lounge sounds which help form the classy yet causal atmosphere. Not only do they choose from the restaurant wine list, but customers also enjoy influencing the music at Mezés right from their smartphones with Rockbot, a business music service that engages staff & customers.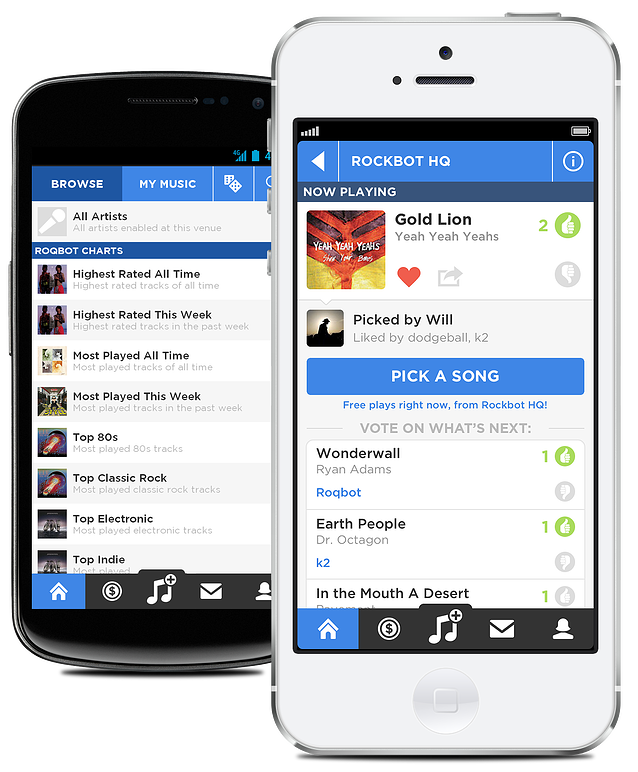 Mezés' Jimmy Consos has helped us get started by pairing some of his favorite wines with some musical genres—giving wine-pairing an entirely new meaning. French Jazz: Carmichael 10 Rose "Jolie Fille" Rock: Shipwreck 08 Chardonnay (Napa Valley Country: Six Sigma Ranch 10 Sauvignon Blanc Latin: Santa Carolina Familia "Riserva" 08 Cabernet Sauvignon R & B: Cru 10 Chardonnay (Monterey) Punk: Twisted Rivers 10 Raven (Napa Valley) Lounge: The Offering 10 Rhone Blend (Santa Barbara)
When you've picked the perfect wine list, start engaging your customers while they're enjoying the bottle -- demo Rockbot in your restaurant today, or call 415) 813-6020 x 4 to learn more.
####
Rockbot - Social Music For Restaurants
Rockbot provides customized music for businesses that engages customers directly with a social and mobile jukebox app while letting managers easily control their vibe with abusiness music app. Rockbot music is fully licensed for business and includes a library of more than seven million songs. The company's investors are Detroit Venture Partners and Google Ventures among others. Advisors include current and former music industry executives. Rockbot was named Best Music Tech Company at South by Southwest, and is currently working with businesses and brands in major U.S. cities. For more information, visit http://rockbot.com.