As you know, many restaurant reservation services want to make it easier for a) customers to pick restaurants and make reservations, and b) restaurants to fill seats and better manage those reservations. While services like OpenTable, include helpful features like reservation management, table management, and reward points after dining, Yelp SeatMe, a Bay Area start-up, also proves to be a simple and easy system.
Yelp SeatMe's Restaurant Reservation Services
Yelp SeatMe boasts the following key benefits:
Access to over 85 million unique mobile users each month
Easy to use front of house management system
No cover fees, no contract
With their access to Yelp's vast network, this is a great option for businesses who want a reservation system that can be used directly from that site, giving their reviewers an easy way to book.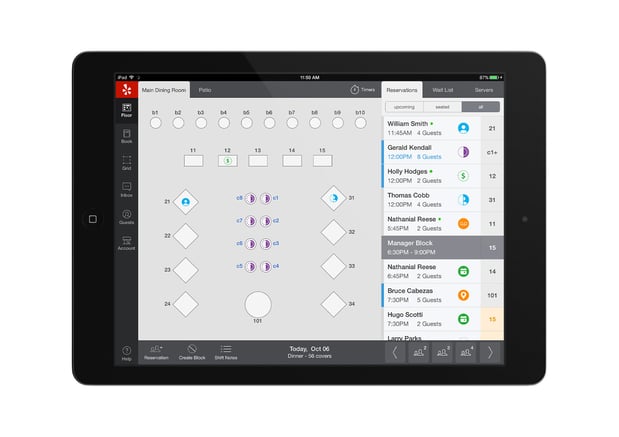 Yelp Seat Me has a number of features to be aware of when looking at a new reservation platform.
Table Management:

Keep track of your entire floor at a glance so you're always running at full capacity. You can easily assign servers to tables and make sure guests are equally distributed. Additionally, this feature allows you to give walk-in guests accurate wait time quotes.



Guestbook:

Treat every guest like a VIP. From dining preferences to allergies to special occasions, Guestbook allows you to keep track of everything that matters. Bring diners back for more by creating targeted lists and exporting them to your favorite marketing tools.



Waitlist:

No need for bulky pagers and buzzers anymore—send guests a customizable SMS text message when a table opens up and let your guests wander while they wait. Delight your guests with accurate time quotes, and send a warning when real waits exceed the quoted times.



Notify Me:

Keep your seats filled by turning last-minute cancellations into opportunities. Notify Me allows diners to add themselves to a waitlist for a specific time slot. When a reservation is canceled, diners who have signed up will automatically be assigned that table or time slot.
OpenTable's Restaurant Reservation Services
OpenTable also has a manager for IPad software that is helpful, as well as in-depth restaurant reviews, menus and holiday promotions on site. However, the service does charge initiation and licensing fees, plus a per-reservation fee to restaurants. This may challenge businesses' willingness to rely on restaurant reservation services if they're already filling seats, and it may also affect the exact time-slots they allow individuals to reserve.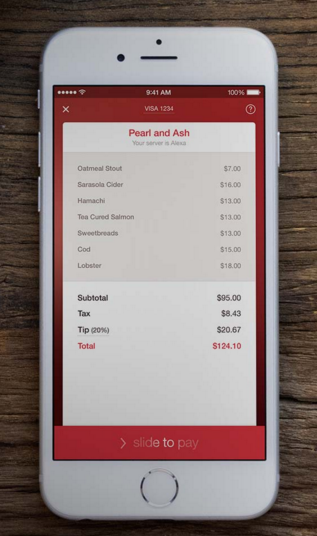 OpenTable does boast a really impressive network of restaurants and a great resource database with everything from a 30 day restaurant management bootcamp to best practices updated on their blog weekly.
You should be aware of the following features that make OpenTable a great choice
Network: They process two reservations every single minute, so their system is always working.
Hospitality: OpenTable's system allows you to communicate before and after your guests arrive at the restaurant, making customer service a breeze.
Simplicity: OpenTable makes it simple for your business to fit their software to the unique needs of your restaurant. Tailor it just the way you want it.
Support: The support team at OpenTable is great and allows you to reach them online, by phone or in-person.
OpenTable's customer and restaurant base includes over 25,000 restaurants in the U.S., Germany, Canada, Japan, the UK, and Mexico, simply because they have been around longer. However, Yelp SeatMe has been rapidly expanding over the last few years.
If you help run a restaurant, you've likely noticed the rapid growth of mobile apps for small businesses - from these restaurant reservation services (SeatMe & OpenTable) to restaurant music services (Rockbot) online ordering (OrderAhead), POS (Square), small business owners are increasingly opting for smartphone/tablet solutions for both efficiency and to boost sales.
Have you used either OpenTable or SeatMe? Share your own experiences and thoughts in the comments to inform other restaurant owners!
Does your business need music? We can give that to you instantly, for free, for 7 days. Click below.
Editors note: This post has been updated for relevancy. Please enjoy!