Top 3 Restaurant Marketing Trends from the NRA Show
We went to Chicago and we thoroughly studied hundreds of exhibitors to synthesize the top 5 restaurant marketing trends at the 2013 NRA Show. Let's check out the results.
1. Implementing 4 Key Technologies:
If 2012 was the year of new restaurant trends in technology, 2013 is the year of implementation. The best solutions in each category have risen to the top and restaurant owners are pulling the trigger on setup and installation.
Best Mobile POS
Best Customer Engagement

NRA Show favorite, Rockbot engages customers while they're on-site to drive social buzz, loyalty, dwell time & sales. Restaurants are signing up.

Best Loyalty Platforms
Best Digital Menu Boards

The new standard for menu boards in now officially digital. Attendees flocked to the Brightsign booth to learn more and even make purchases at the show.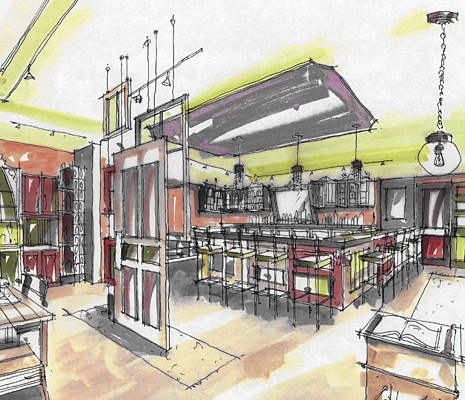 2. Marketing Health, Sustainability & Social Responsibility:
Health

Restaurants are providing calorie and nutrition information on their food, and not just to appease the vegetarians. Some are giving low-calorie or even vegan options, for an increasing percentage of nutritioin conscious individuals.
Sustainability

More restaurants are moving towards a more environmentally friendly image, not only to improve efficiency, but to better market to today's consumers. Marketing eco-friendly ingredients, recycling and product sourcing is a necessity for restaurants from quick service to fast casual to fine dining.
Social Responsibility

Eating, like all things, not only affects the person eating, but all those involved in the process of preparing and distributing the food. On this note, restaurant chains are ordering more different products and consumables, such as recyclable and even soy-based materials whenever possible.

3. "Fast Casual" & "Limited Service" Restaurant Marketing Trends:
With the greater-than-ever focus on "fast casual" & "limited service" dining, there is now a heavy focus restaurant marketing trends for these establishments. The technologies listed above - from Rockbot to Punchh - have tackled this need and impressed restaurants with early success. Even though customers may not be spending hours on-site like in the fine dining or bar segments, there is still much longer dwell time at these restaurants, and therefore a focus on "on-premise engagement". How can you convert that dwell time into additional purchases, loyalty or social media buzz from on-premise visitors?
###
Featured Restaurant Marketing Trend: ROCKBOT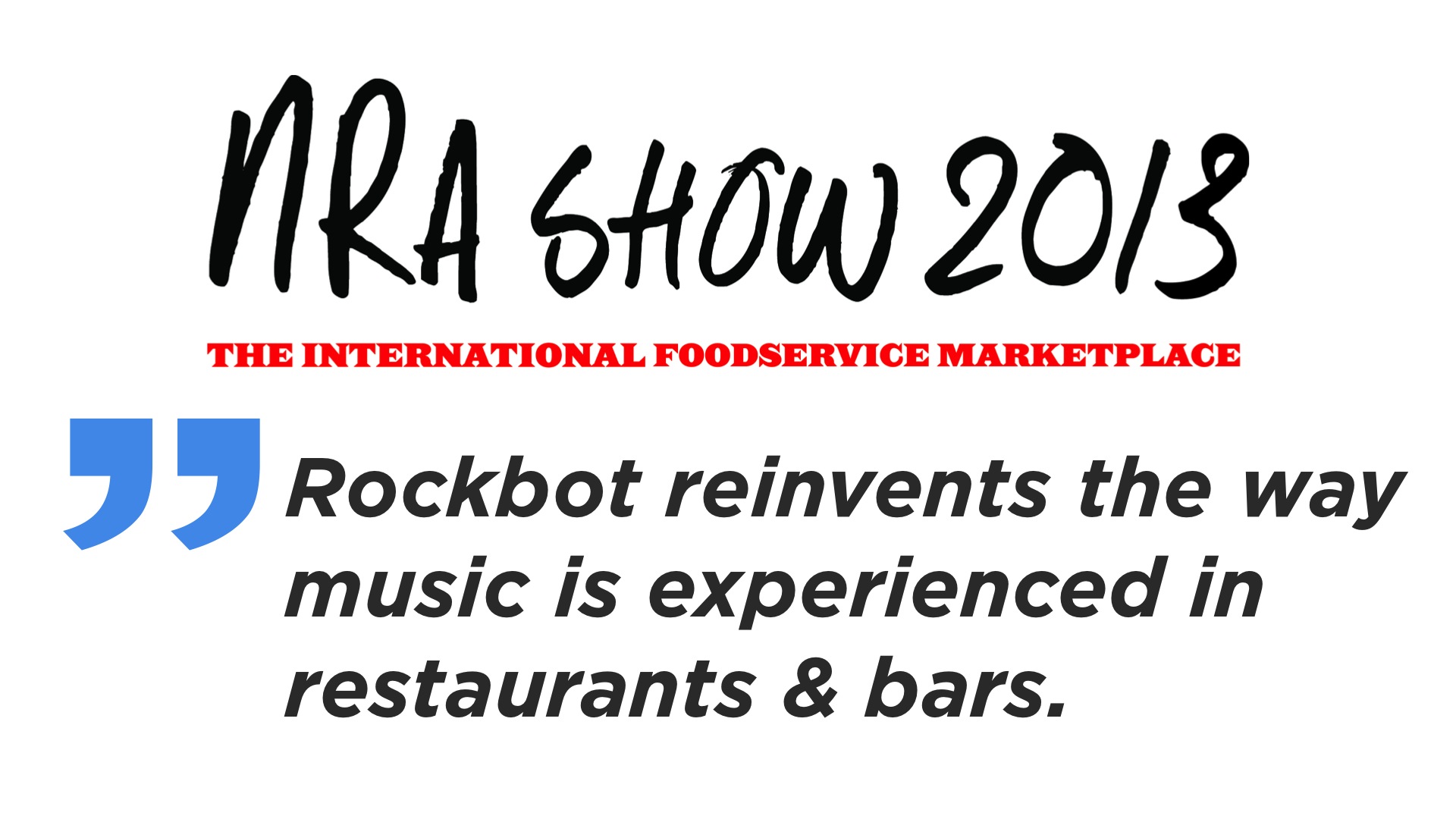 Highlighted above as one of the best products NRA show has featured this year, Rockbot is music for businesses solution that also directly engages customers with an engaging mobile app. The app sees over four times the usage of Foursquare per location and is now backed by Google Ventures. Rockbot is currently deploying to restaurants across the U.S. To learn more, visit http://rockbot.com or call (415) 813-6020.