Tucked away off the corner of Green and Powell Street sits a north beach sports bar called The Boardroom. Quant in size the bar touts a local crowd, who has kept the place running for the past six years. With a friendly staff, good food and selection of draft beer and wine, Boardroom has become a go-to neighborhood spot for North Beachers and Nob Hill dwellers alike.
Most days The Boardroom fills up with sports fans, undoubtedly with help from the flat screen TVs hanging on every wall. Dubbed an ASU, Oregon, Iowa State and Clemson hot spot for college sports, the north beach sports bar makes viewing games easy. And with weekly specials such as 50-cent wing Mondays and Trivia Tuesdays the bar seems to have neighborhood regulars and local trivia aficionados pined.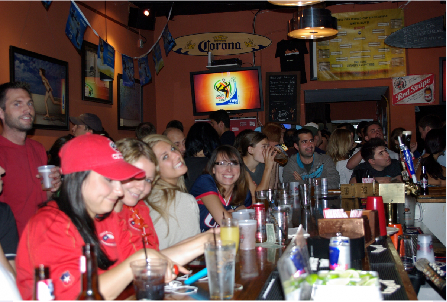 Owner Keith turned in his Jukebox about two years ago in exchange for the bar music service Roqbot, which lets all customers pick the music playing right from their phones. With Roqbot, Keith can easily keep control of the music and the vibe, while still letting customers engage with an enormous selection of songs. It must be the only north beach sports bar with a basketball-shaped TV behind the bar, which shows the music that's playing and the songs coming up that customers have requested.
The North Beach Sports Bar Known Across The U.S.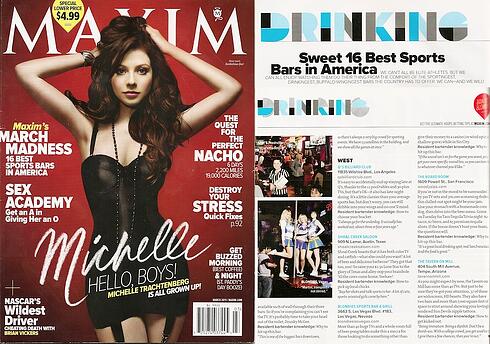 Though delicious bar food, beer and big games bring in a lot of the draw, The Boardroom fronts a wicked weekend brunch as well. Their specialties lean towards a Southern comfort style with dishes like Jip's Brisket Breakfast and Bacon Wrapped Tater Tots. Is there another north beach sports bar with bacon wrapped tots? Probably not. You can also grab bottomless mimosas or other specialty brunch cocktails and relax to your choice of tunes with Roqbot.
What do you like most about The Boardroom? What are your other favorite sports bars?