Best Products NRA Show 2013 - Don't Miss This Year's Innovators
In the minds of attendees, the best products NRA Show has to offer are usually those reinventing their distinct specialties. They are leaders in technology and imaginativeness. Here's the top ten list of NRA Show exhibitors of 2013 -- and if you're at the show, make a note to stop by the following booths during your last day.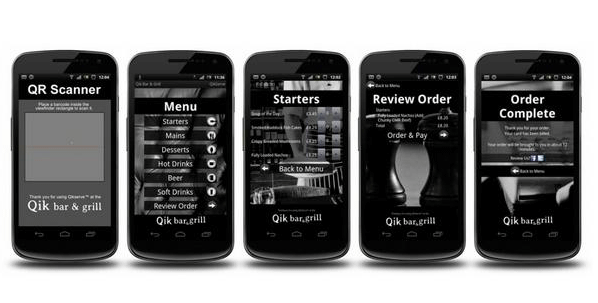 1. QikServe Limited (Booth #6079): QikServe Limited gives individuals the opportunity to order straight from their smartphones via the QikServe App. The app is free and a great example of how technology is making dining more time-effective. This must be the future, right?
2. MOpro (Booth #5845): Ask anyone is the tech section of The NRA Show and they'll tell you MOpro's booth drew their attention. The company has a large area in the middle of the floor, a large screen and seating for scheduled presentations, and 30+ staffers onsite giving personal demos. MOpro wants to create and manage your restaurant's entire online & social presence from your website to your social media to your online ordering so you have one unified system. Several restauranteurs have said it's one of the best products NRA Show has this year.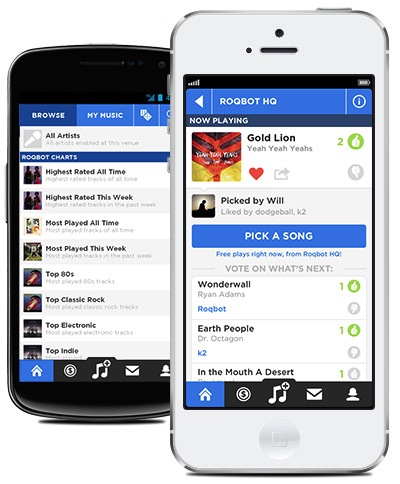 3. Rockbot (Booth #6077): Another one of the best products NRA Show is debuting. Rockbot is replacing Muzak, Pandora and more passive restaurant music with a music experience that's more engaging and interactive. Rockbot enables customers to engage with a restaurant's music directly from their phones by voting on your playlist, requesting songs, and more. Restaurants keep full control over the vibe and benefit from increased dwell time and social media buzz as customers get hooked. A lot of attendees dropping their jaws at this booth and the demo.
4. Brightsign (Booth #6076): Brightsign, located right by Rockbot's booth, is a leader in the digital signage world. More and more companies are switching to digital signage every year, and Brightsign offers fully integrated digital menu options, along with interfaces that can be used to market specials and promotions. There's a lot of demand for digital menu boards at this year's show and BrightSign has been a very popular destination.
5. Eco-Products (Booth #2081): Based out of Boulder, Colorado Eco-Products Inc. is focused on providing compostable and recycled supplies to restaurants all over the world. They've adapted a whole philosophy of greenology when it comes to production, giving people eco-friendly and sustainable options to their food service needs. With a strong industry trend toward greater sustainability, Eco-Products should be one of the best products NRA show features in the field.
6. 8G Electronics (Booth #9111): Based in Memphis, Tennessee, this company has invented a device called the Power Lunch that not only holds menus on the table, but also charges portable devices while you eat!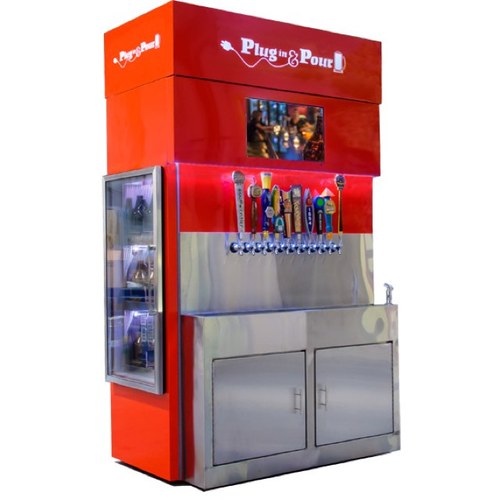 7. Plug In and Pour (Booth #7361): Plug In and Pour is an automated beer-dispensary unit that can be installed in bars, restaurants, hotels or even grocery stores. This limits the effort involved for a bar or restaurant to build their own dispensary unit and makes getting your beer even faster. Something we can all appreciate...
8. Epunched (Booth #6674): Sunrise Marketing has created a creative spin on a customer loyalty app called Epunched. Epunched allows customers to check-in and collect loyalty points at designated places. Loyalty is hot right now and the best products NRA show features in tech incorporate loyalty to some degree or another - from Rockbot social music to GoPago.
9. GoPago LIVE (Booth #6278): GoPago Live is an all-in-one, turn-key platform changing the way merchants and consumers transact - combining eCommerce, POS, mobile POS and mobile marketing. POS is a big topic at the show this year and GoPago is drawing a crowd.
10. Keeping it Kleen (Booth #7179): Keeping it Kleen offers a food safety training program to ensure that health safety measures are integrated consciously into the whole dining process. They're primary goal is to create a culture of food safety.
####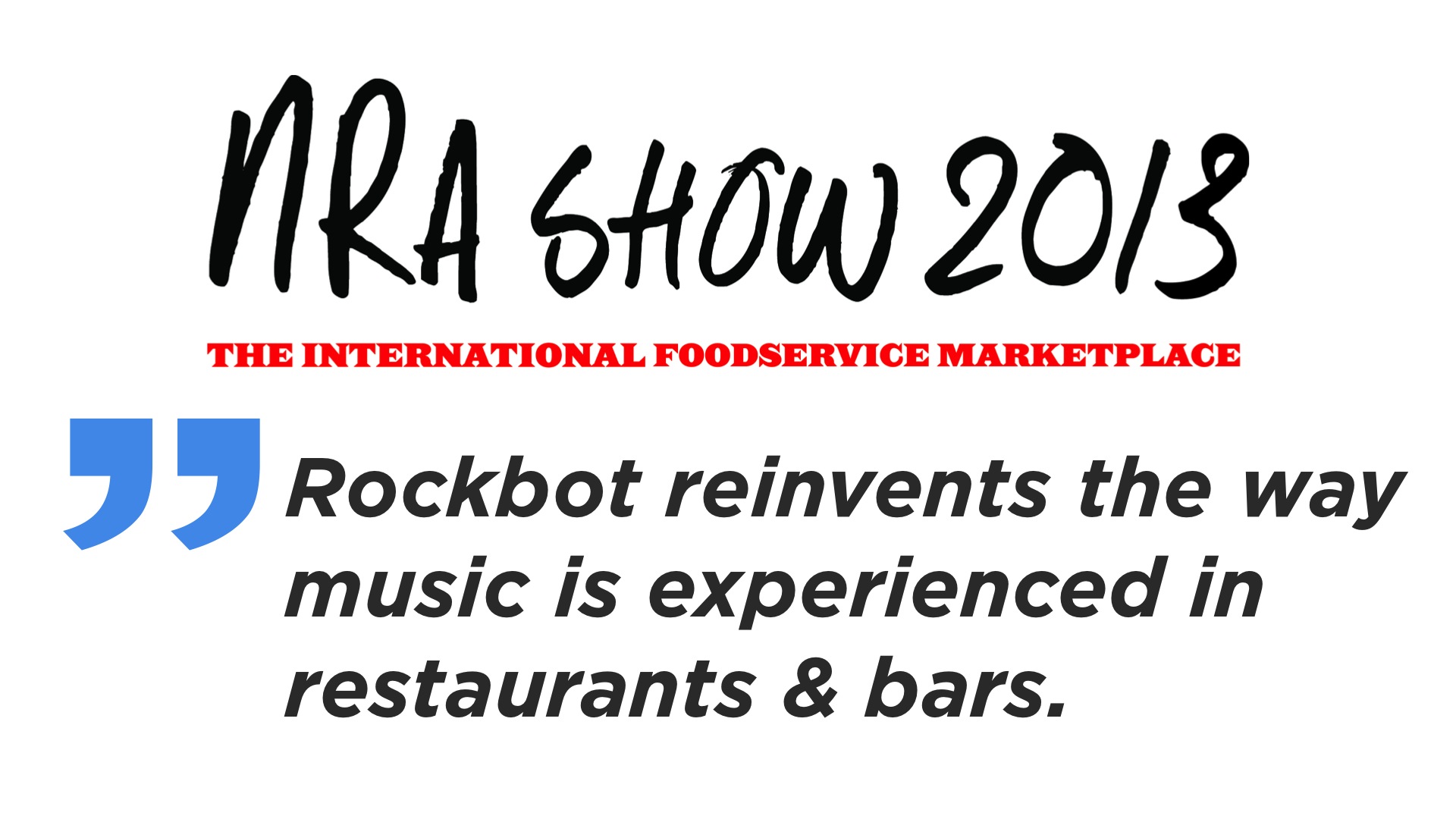 Featured: Rockbot - Music That Engages Customers
Highlighted above as one of the best products NRA show has featured this year. Rockbot provides customized music for businesses that engages customers directly with a social and mobile jukebox app while letting managers easily control their vibe with a business music app. Rockbot music is fully licensed for business and includes a library of more than seven million songs. The company's investors are Detroit Venture Partners and Google Ventures among others. Advisors include current and former music industry executives. Rockbot was named Best Music Tech Company at South by Southwest, and is currently working with businesses and brands in major U.S. cities. For more information, visit http://rockbot.com.