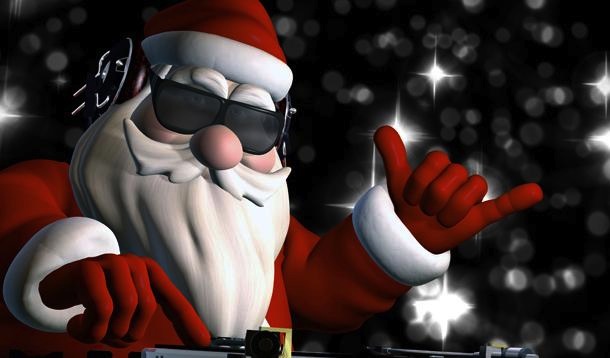 THE BEST CHRISTMAS PLAYLIST OF 2012
Ask a DJ: Your Holiday Party Music
It's the most wonderful time of the year… or one of the busiest. Whether your customers are organizing a party in your venue, or just stopping by to rest their feet after holiday shopping bonanzas, we've created a few versions of the best Christmas playlist to cater to your every need.
Since we specialize business music playlists, we pulled together several festive soundtracks -- from standards (Bing Crosby's "White Christmas") to more modern classics ("Christmas Wrapping" from the Waitresses) we've got your music. Preview it by downloading the 'Roqbot for Business' app on iPhone or Android, which also lets your guests engage with the tunes from their phones!
1. Best Christmas Playlist - STANDARD
Our Christmas lists hits all the basics: timeless tracks like Brenda Lee's "Rockin' Around the Christmas Tree" to new favorites like "All I Want for Christmas Is You" from Mariah Carey. We built this playlist to have broad appeal for the tradionalists and non-tradionalists alike. Wham, Stevie Wonder, James Brown, Pearl Jam and Whitney Houston are some of the artists who make an appearance here for the holidays.
2. Best Christmas Playlist - MODERN
Did you know Lady Gaga has a Christmas song? So does Justin Bieber! Step into Christmas and new potential classics with this playlist. Your patrons can indulge in Lady Antebellum's take on "Baby, It's Cold Outside," or hear the Ramones' lament another holiday tradition: fighting. U2, Maroon 5, Weezer, Owl City, The Killers and Toby Keith are all here too.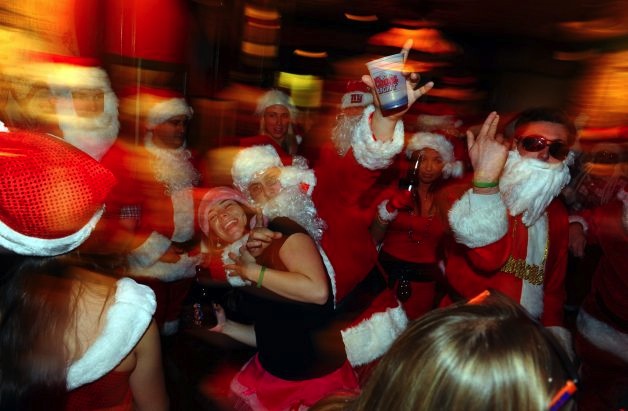 3. Best Christmas Playlist - CLASSIC
For some music fans, the only Christmas music is the good ole' Christmas music. If your customers swoon for Frank Sinatra and Dean Martin, pine for Peggy Lee, and love a little Louie Armstrong, this list is for them. Nat King Cole's undeniable "The Christmas Song" is right here, along with several more cool, swinging holiday tunes from Ella Fitzgerald, Elvis Presley, The Beach Boys, and a few others that would be on anyone's best Christmas playlist.
4. Best Christmas Playlist - WINTER HOLIDAY
This list focuses on the more non-denominational seasonal aspects of the holiday: snow, Santa, romance, getting presents, mistletoe dilemmas, and reindeer among them. The Jackson 5 busts out with Santa excitement with "Up on the Housetop" while Mumford and Sons sing about "Winter Winds." Lots more winter music can be found here from the Eurythmics, Britney Spears, Vampire Weekend, Diana Krall, No Doubt, Grace Potter and more.
Download the 'Roqbot For Business' music app for restaurants to easily play any of the lists above and also let your guests engage with the music from their smartphones!
Feel free to call us anytime at 415-813-6020 with questions on the best Christmas playlists or to learn more about our business music service! Best of luck with and happy holidays from the Roqbot team!