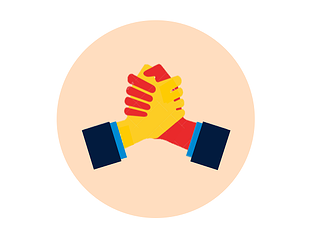 In today's crowded media landscape, restaurants of all types and sizes are increasingly trying – and needing - to humanize their brand image to better connect with real customers. Since modern day consumers are growing numb to impersonal corporate ads, leading brands are investing more than ever in a local restaurant marketing strategy at the community level. For any restaurant, initiating the right strategic local partnerships can drive consumer trust and loyalty, and enhance brand awareness.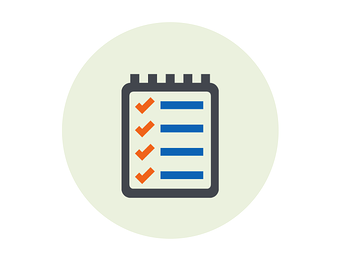 Phase #1 - Your Goals
Outlined below you'll find key mutually beneficial local partnership options for your restaurant. When selecting partners for any local restaurant marketing strategy there are a few key things to keep in mind:
Who do you want to reach?
Consider your restaurant's target audience. It may not necessarily be whom you already sell to, but whom you want to start targeting more often. Approach organizations that have access to this target market in order to engage with the right type of consumers for you.
What do you want to achieve?
Keep in mind your key business goals and find a partner who can help you meet your needs. Different partners bring different opportunities and limitations. If your restaurants are in need of brand awareness, look for a sponsorship that allows you to display your logo. If you are launching a new product, find an event partnership that enables you to showcase your product.
Is there long-term potential?
Be in it for the long haul. And look for a partner who is as well. Ideally, you want a local partner to have similar goals and timelines to your own. Creating a win-win situation will pave the way for a healthy long-term relationship. Often times, a one time partnership engagement will not reap direct return on investment. Greater benefits come from continued partnership involvements that more sustainably build brand awareness and community networks.
---
Phase #2 - Strategic Partners
Once you've established your objectives, here are some key local partnership strategies to consider as you look for the perfect match.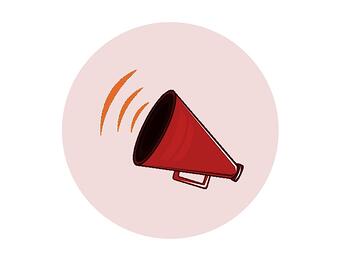 1. Sponsor local organizations.
Partner with:
K-12 schools
Youth community groups
Community gardens
Local sports teams
Art exhibitions
Business competitions
School projects
Recycling initiatives
Create your own
In order to reach more audiences off site, your restaurant brand can engage in the local community more physically by sponsoring local events. You either provide monetary support or waive fees for catering services, and in exchange you receive positive publicity and sometimes free advertising through logos, banners, signs, and inclusion on marketing. For instance, Buffalo Wild Wings franchisees frequently sponsor local school sports teams and in exchange gets their logo featured on the teams' jerseys.
Feel free to get creative, too! An Illinois Subway franchisee constructed and donated a 52 feet long sub to a local event to sponsor the Monticello High School Cross Country team. What a great way to generate authentic media buzz and interact with the community. We bet you can top that.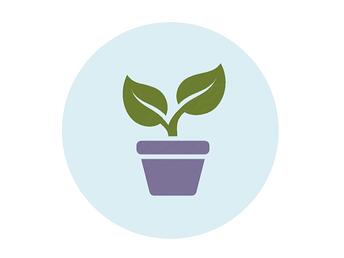 2. Consider sourcing from local suppliers.
Partner with:
Community-supported agricultures (CSA)
Farmers markets
Food and sustainable agriculture groups
Marketing partnerships can also be directly integrated into your restaurant supply chain. The farm-to-table movement has gained significant strides in recent years. Just as consumers are more likely to consume hyper-local content, they are also increasingly eager to consume hyper-local food.
The National Restaurant Association's 2014 Culinary Forecast indicates "locally sourced meats and seafood" and "locally grown produce" as the #1 and #2 hottest trends this year. Even national chains such as Whole Foods are making it a priority to source locally.
Strike deals with local businesses to make sure you are stocked with local high quality ingredients – and advertise that fact. You'll be supporting your local economy, building stronger community relationships, and boosting goodwill with your customers. It's a win-win-win situation.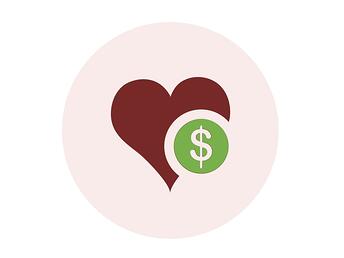 3. Fundraise for a non-profit.
Partner with:
Trade organizations
Charities
Non-profit bodies
In this new era of social responsibility, consumers expect your brand to stand for a cause. According to this report, 91% of global consumers are likely to switch brands to one associated with a good cause, given comparable price and quality.
Now don't panic. Establishing yourself as a socially responsible brand doesn't have to be expensive or grandiose. You can – and should! – get started right in your local community. There are many community groups in need of sponsorship or fundraising help that would be eager for your business partnership. In return for your monetary or marketing support, you can reap a variety of benefits such as increased brand awareness, stronger community networks, showcasing opportunities, enhanced customer loyalty, lead generation, local customer goodwill, and ultimately increased sales.
Perhaps one of the simplest and most effective ways to connect your restaurants with a cause is to employ point-of-sale fundraising for your partner. Something as simple as putting a coin canister for donations at your register or selling paper icons can associate your brand with local charity and establish goodwill. Not to mention, you can actually make a difference! Shake Shack, with just ten locations, raised $135,000 by selling paper icons for No Kid Hungry.
Another approach is to enable purchase-triggered donations. You choose a time period or particular menu items for which you agree to donate a portion of each sale to your partner's cause. For instance, each year on National Pancake Day, IHOP gives out free short stacks of buttermilk pancakes and asks customers to donate what they would have spent to their local Children's Miracle Network hospital.
In general, be wary of the partnering with the following:
Individuals
For-profit ventures
Religious groups
Capital campaigns
Political movements
Phase #3 - Local Social Media Strategy
For more insight on how to leverage your local partnerships via social media and engage your local community, download Rockbot's free white paper here and get started!