Tips For The Best Restaurant Background Music
Music evokes emotions, and emotion is the most vital component of the customer experience. Restaurant background music has the power to excite us or repel us and can be instrumental in setting the mood for a day or night. In the worst case scenario, when you don't have any control over the music playing, and it's something you dislike, it can be very irritating.
There are so many different types of music these days, its difficult to keep track. From hard rock, to indie-pop, to slow jams, and hip-hop, there's a lot out there, but most restaurant background music services offer a very limited catalog with little to no customization. Luckily, emerging technologies are allowing new companies like Rockbot to offer restaurants larger music libraries (like Spotify) and mobile apps for easy customization and control.
Whether you decide you want the help of a licensed service like Rockbot or have the time to handle on your own, here are some tips on implementing background music during different times of the day.
A Soundtrack For Each Part Of The Day
• Daytime: It depends on the style of your restaurant, but during the day, fun light tunes are usually best. People are often having lively conversations during lunch, so music should set to the atmosphere of the restaurant, without being overwhelming and interfering with conversation and meals.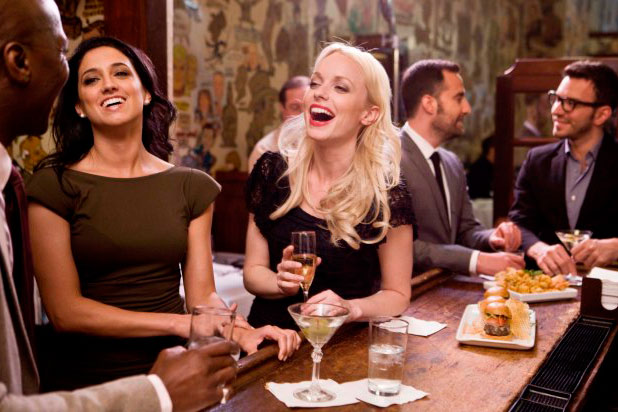 • Happy Hour: When people get off work, they're usually socializing with co-workers over a few drinks and some snacks. Happy hour playlists can contribute to the atmosphere of the restaurant greatly. Trying out some lively instrumental tunes or new indie tunes for a hip and fun vibe. At this point, customers' energy is increasing, but it's not quite after-hours party.
• Dinner: Depending on your restaurant, jazz or classic rock playlists are often great picks during dinnertime. You want music people can relate to, but that doesn't take over the environment. But most importantly, music should always cater to the image and customer demographic of the restaurant.
• Late Night: For late night happy hours or dining, you can usually liven up the scene a bit by some louder, more upbeat songs. Take a hint from bars across the country and let your customers engage with your music from their smartphones (within your custom settings, of course).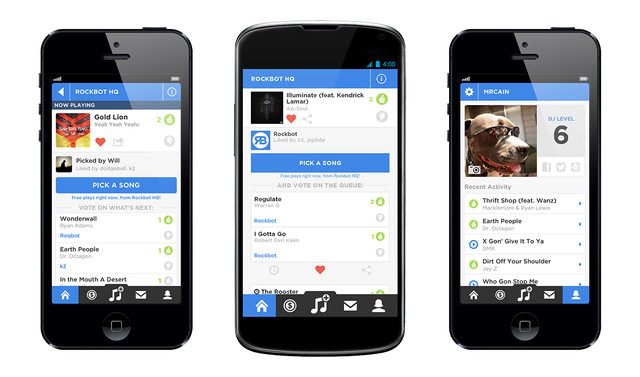 Restaurant Background Music For Your Smartphone Customers
Restaurants are influenced by much more than just the food and drinks. It's about the entire experience. New mobile-savvy companies provide music services that allow customers to influence influence the vibe (with your permission) and empower managers to control the vibe via mobile.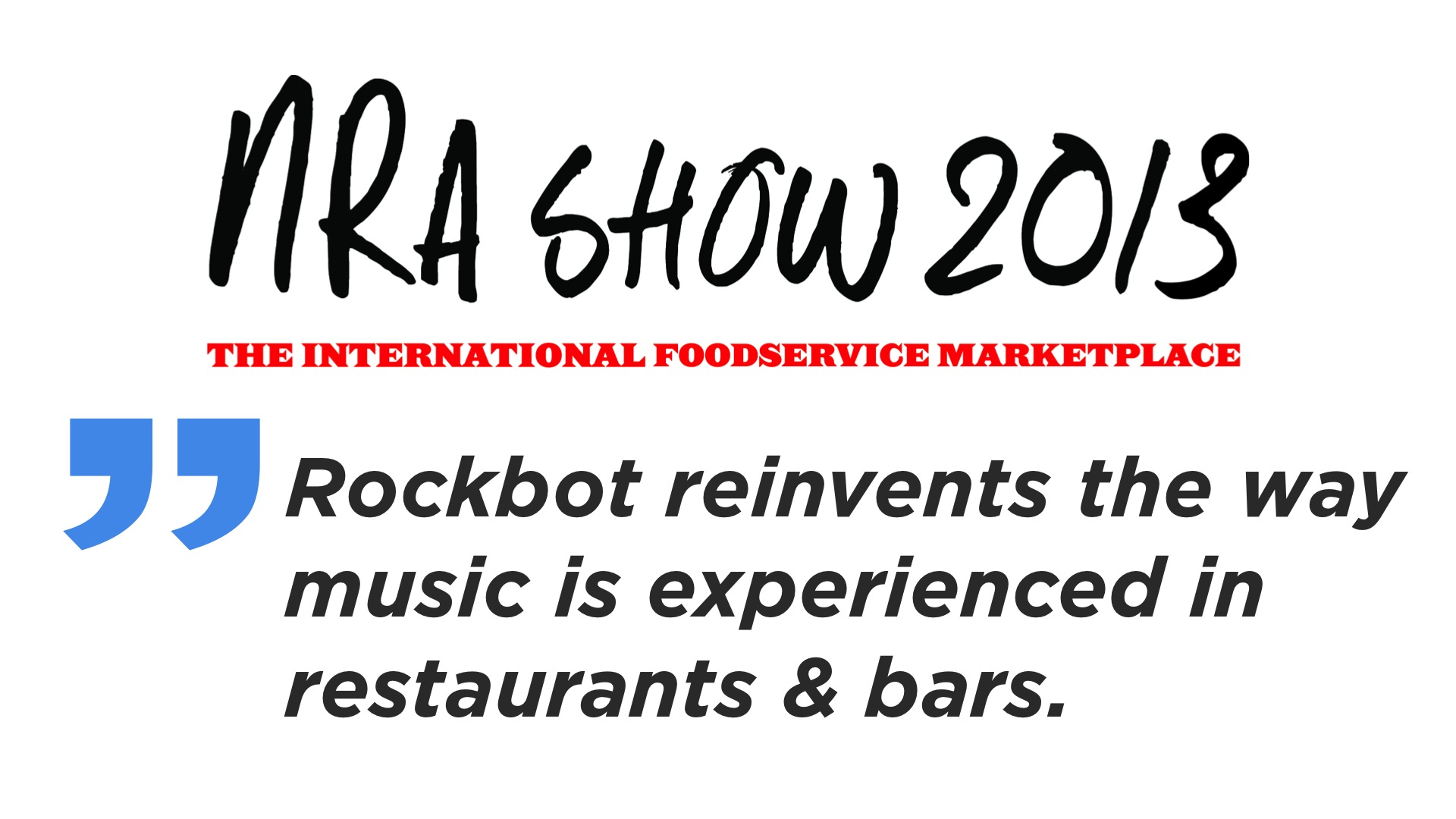 Rockbot - Restaurant Music That Engages Customers
Highlighted above as one of the best products NRA show has featured this year. Rockbot provides customized music for businesses that engages customers directly with a social and mobile jukebox app while letting managers easily control their vibe with a business music app. For more information, visit http://rockbot.com.
Let us know what restaurant background music tips you have for other industry professionals -- post your advice or suggestions in the comments!