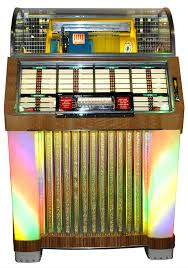 What happened to the jukebox? You remember it: the giant machine in the corner of the pizza joint, its glass smeared and scratched from eager music-loving hands, the pages of oldies and top-40 hits that you flipped through with your friends. It was always a fun thing—choosing your own songs. But as much as nostalgia is tickled by the coin-operated music experience, today's social, mobile world has gradually taken over jukebox history and brought on a new wave of digital music services.
The growth of the internet enabled a whole new world of jukeboxes, unbounded by the limitations of physical media. New jukebox companies filled this opportunity delighting customers with a music selection that far exceed the confines of vinyls in a 5-ft. tall box. While the current generation of digital jukeboxes offers more selection than ever, they have fallen short on the curation and control that business want. Despite the technological innovation, frustration by business owners has driven the decline of the jukebox from a peak of 500,000 units today's 100,000.
Many of these businesses migrated from the jukebox to background muzak services that provided continuous curated music to match the vibe of their location. They sacrificed customer engagement for control. The solution worked well at first but due to the limitations of the delivery mechanism (CDs or satellite stream) the music quickly became repetitive.
Today's customers have come to expect the selection of the consumer services they use, while business owers expect control and curation combine with an engaging customer experience.
Is the jukebox destined for extinction or just a rebirth for a mobile world? Here's a rundown of what really happened in the course of jukebox history.